One of the most common remarks I hear from bloggers is the sense of community. With common interests and a shared entrepreneurial spirit, bloggers just "get each other." We work with so many amazing bloggers so we decided to create an opportunity for bloggers to discover new friends and learn tips from each other. Our new series features a blogger and gives a glimpse into their life.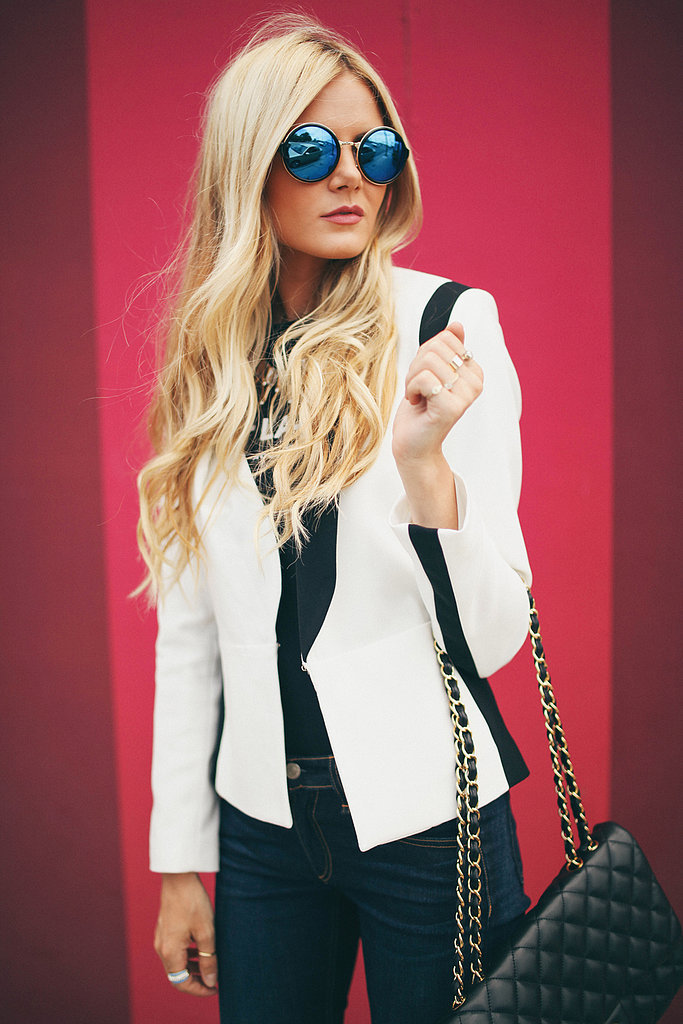 Barefoot Blonde. Known for her hair braid tutorials you've probably seen on Pinterest, this new mom is busier than ever as she balances full-time blogging with her new family. 
1. What is your best blogging tip for new bloggers?
My best blogging tip would be that everything takes time, nothing happens over night so be patient and don't give up. It is also good to look at blogging like you would a real business and realize that you will have to make certain investments. You will invest a lot of time and you will need to invest money into cameras, site design, etc. 
2. If you weren't blogging and could do anything, what would you choose?
I would be a stockbroker and spin instructor! I probably still will teach spin classes one day, not for the money but just because I have always wanted to do it. When I was in high school I always thought I would be a stockbroker and live in the city.
3. Who is your go-to brand/designer?
In an ideal world my go to would be Valentino for everything BUT until I can afford that I love Rag & Bone, Alice + Olivia, and ASOS.
4. Your best fashion advice.
For a long time I felt I had to follow trends if I was going to be running a fashion blog but you don't always have to follow trends. Sometimes they aren't your style or its not worth it to invest in something that will go out of style by the time the next season rolls around. I have kind of gone back to my roots and now look back on posts when I tried to force trends and I totally cringe!
5. One thing you wish you knew before you started blogging.
I wish I had invested in a camera and good site design earlier. I also wish I had known how mean people could be! People are ruthless to fashion bloggers or bloggers in general and I have learned to take it with a grain of salt. My motto is you should only be worried if you DON'T have "haters" 🙂
6. One thing people would be surprised to know about you.
I can't do a cartwheel and I am not actually blonde! I mean I used to be when I was younger but my roots are pretty dark now.
7. Favorite holiday tradition.
My favorite holiday tradition is Christmas morning when my mom pulls out my favorite tea set and we have hot coco and sticky buns.