One of the most common responses I hear about blogging is the sense of community. With common interests and a shared entrepreneurial spirit, bloggers just "get each other." We work with so many amazing bloggers so we decided to create an opportunity for bloggers to discover new friends and learn tips from each other. Our new series features a blogger and gives a glimpse into their life.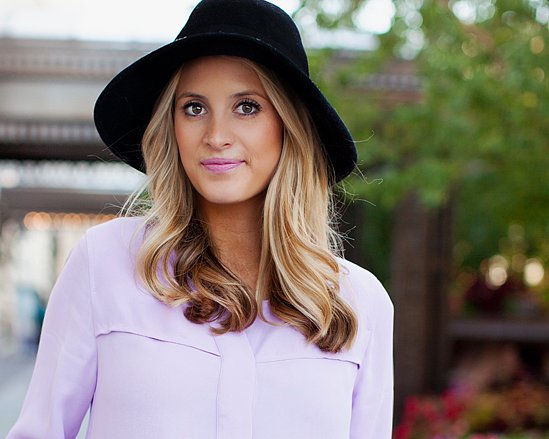 Meet Emily Jackson of Ivory Lane. Emily lives in Utah with her husband, daughter, and new-born son. We can't get enough of her girly chic style!
 
What is your best blogging tip for new bloggers?
Do what you love and do not listen to what others think you should do.
If you weren't blogging full-time and could do anything, what would you choose?
This one is easy, I would be a full-time mom! There is nothing better than spending time with my family.
Who is your go-to brand/designer?
Kate Spade, Tory Burch, Rebecca Taylor. I know that was three but it was just too hard to pick one!
Your best fashion advice.
Try to work on the edge of your comfort zone. There is no need to step completely outside it, because that would not be consistent with who you are, but push it as far as you can.
One thing you wish you knew before you started blogging.
How to better manage and delegate responsibility of a business.
One thing people would be surprised to know about you.
I have memorized every single word of the Frozen soundtrack.