You've heard it before and you'll hear it again, SEO is essential for your blog, espcially if you are just starting out. SEO is how people find your blog, so you can imagine how important it is when growing your blog. While there are many things you can do to improve your SEO ranking, I'm going to show you one simple way to help boost your blog's SEO.
Follow these quick steps to download the SEO plugin by Yoast for WordPress.org to help optimize your SEO ranking for your blog! 
1. Login to your WordPress.org dashboard.
2. Click on Plugins in the left hand side menu.
3. Then click Add New.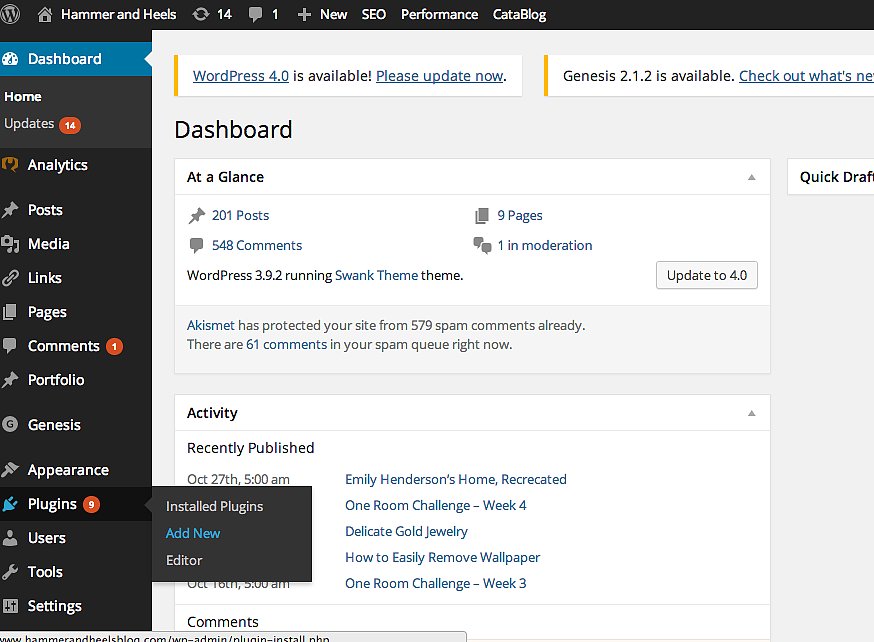 4. In the search bar, type in "WordPress SEO by Yoast"

5. Click on install Now for the first result that pops up. 
6. You will be directed to a page asking you to activivate plugin. Click Activate Plugin.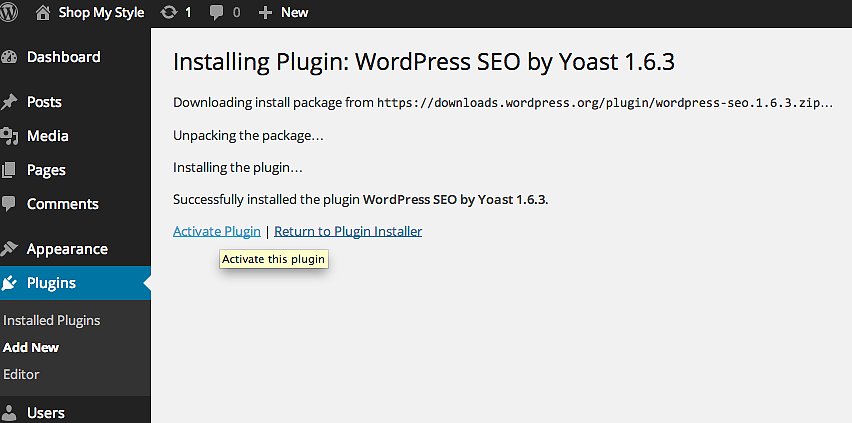 7. That's it! Now you will find the SEO Yoast Plugin at the bottom of your new draft posts so you can fill out the SEO keyword and description for your post and get your ranking.
This plugin tells you how your post ranks in SEO using Good, Poor, or Bad. If you have a ranking of Poor or Bad, it gives suggestions so you can increase it to Good.
If you are using Blogger and looking to make the switch to WordPress.org for more capabilities (like the SEO plugin mentioned above!), I highly suggest Bluehost as a hosting platform. I know many bloggers that use them that have said their 24/7 customer support and ease of use is great.