One of the most common responses I hear about blogging is the sense of community. With common interests and a shared entrepreneurial spirit, bloggers just "get each other." We work with so many amazing bloggers so we decided to create an opportunity for bloggers to discover new friends and learn tips from each other. Our new series features a blogger and gives a glimpse into their life.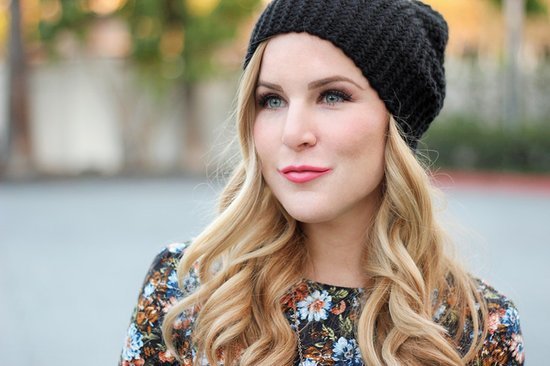 Meet Emme Mangum, southern belle turned Calfornia girl and new blogger. Her approachable style is easy yet chic and best of all, affordable!
1. What is your best blogging tip for new bloggers?
Have fun! It may sound trite, but it really is important. Blogging is hard work. If you're not enjoying the work then you might burn out before you achieve the success you desire.
2. If you weren't blogging and could do anything, what would you choose?  That's easy! I love the ocean and I love dolphins. I would definitely be a marine biologist & work with dolphins in some capacity.  
3. Who is your go-to brand/designer?
I lean toward surf brands & local boutiques for day-to-day clothing. However, when I dress up, my go-to brand is most often BCBGMAXAZRIA.  I've been a loyal customer for years.
4. What is your best fashion advice? Know your wardrobe. Know that thing like the back of your hand!  Know what you have, what you wear most often, and what you need to complete an outfit.  This way you can focus your shopping efforts on items that complete outfits or work well with many items in your wardrobe. Your shopping will be more productive, and you will end up with many pieces that look good/work well together.
5. What is one thing you wish you knew before you started blogging? Honestly, I wish I had known how to use WordPress. I still get confused with all of the <<p>> coding!  
6. What is one thing people would be surprised to know about you?< I practiced law for 2 years before quitting my job and moving to California for love. There were definitely a few bumps along the way (every great adventure has them) but the risk was worth it!  
7. What is your favorite holiday tradition?I wish I could say it is one of my family's traditions but it's not (sorry Mama).  If I am being completely honest, it's watching as many cheesy Christmas movies as I can pack into the Holiday Season.  It may be the bad acting or implausible love stories that puts me in the Holiday Spirit; I'm not sure … but I love it!
Read more blogger spotlights: