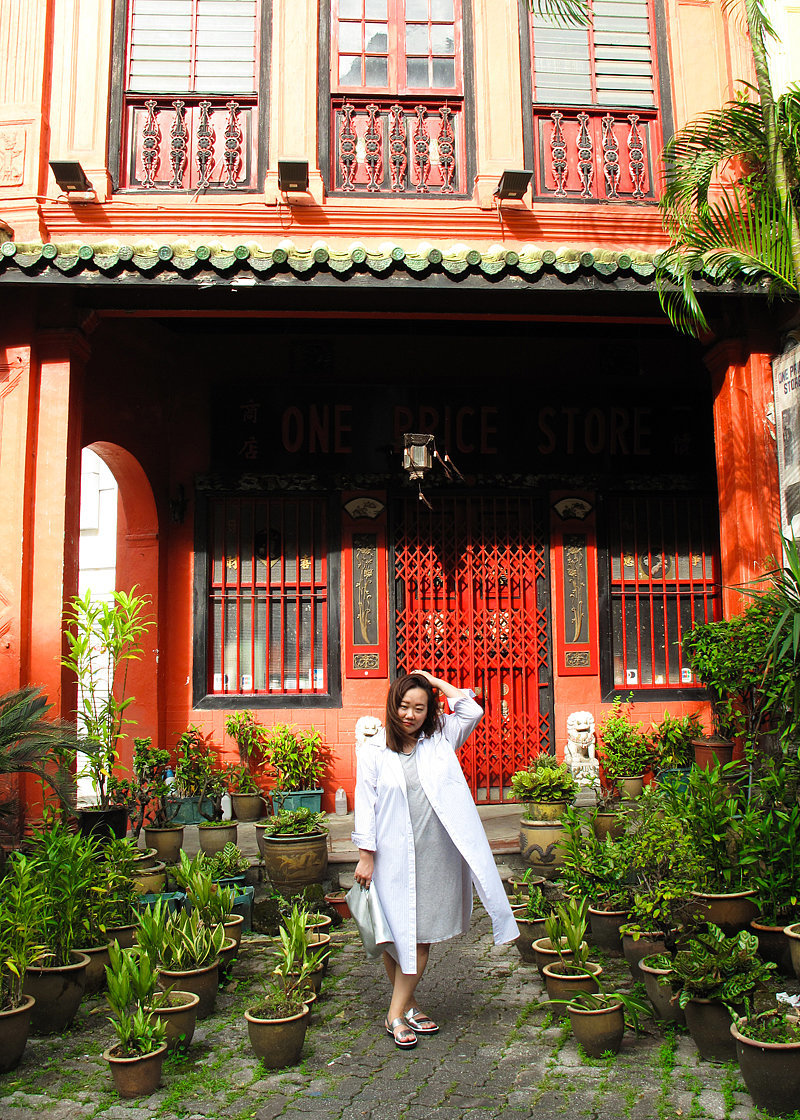 Hey ShopStyle Collective! You are are a very special and exclusive community, so we are always striving to help support you as a brand! We started doing Blogger Spotlights to showcase our unique and members and hilight thier blogs so you can learn a little more about them as fellow bloggers. Today I'd love to introduce you to Yvette from MsYOLEE.com.
Tell us a little bit about yourself? I am a Montreal native, studied in Paris, lived in Toronto, then Singapore, and currently residing in Manhattan, New York. A talent management professional by day and in creative pursuit the rest of the time. My husband and I just love to travel and live life to the fullest.
When did you start blogging? I started blogging in 2009 as a form of creative outlet and was running two sites, one for blogging and one for photography. And in 2013 I decided to revamp, rebrand, and relaunch a site that can coomplement both in harmony and MsYOLEE.com was launched.
What made you want to start a blog? I believe that having a hobby of some sort, no matter your age, is important. I work professionally, but no matter how much success I was gaining in the corporate ladder, I felt a side of me was missing. I have always had this passion for the arts, I love photography, writing, and have always experimented with my own personal style. So I created my first blog as a hobby as a form of my own creative outlet.
Any favorite bloggers who inspire you? Asthetically I enjoy visiting Blair Eadie's Atlantic-Pacific blog; she is a lady of a few words but expresses them beautifully with her outfits, consistently too. Leandra Medine of Man Repeller, while the complete opposite of AP, I enjoy her wit and writing, and her unique style definitely keeps it on the edge. Nicole Warne of Gary Pepper Girl is for the creativity and picturesque images that her and her boyfriend produce. Their images isnspire me. But I am definitely open to discovering new bloggers that do thier own thing.
What is the one thing you never leave the house without? I never leave the house without my red spi LV agenda. While my iPhone is handy, I am all about creating "lists", be it short- or long-term goals or things to do; writing them down and crossing them off when it's completed definitely gives you a sense of accomplishment and a moment of self-reflection.
What is the best deal you have ever scored on? At the annual Barneys Warehouse Sales, I scored Alaïa booties for almost 80 percent off the retail price. You know how crazy expensive they can get, I thought I was dreaming that I kept pinching my arm, even after leaving the store!
Any blogging tips for beginners? Blog because you love it and have something real to share. Don't let others deter you from what you want to post about. Don't be afraid of pursuing or trying something new.
What is your dream job? Dream collaboration with? My dream job was to be a fashion designer (once upon a time), my dream collaboration would be working with COS or Gap and designing a small capsule collection, and with Farfetch on a creative styling project.
What is your favorite clothing brand to wear? I like keeping my outfits siple and tend to stick with the basics, so I love COS and thier minimalist aesthetics. But I also love Shopbop as a one-stop shop for all styles and brands.
And since it's Summer, what would be your ideal Summer outfit? Fall outfit? Ideal Summer outfit is a button-down shirt dress; you can dress it up or down and so easy to work with in the heat! For Fall, I am all about layering! I love investing in one key statement peice; for me they are usually jackets and keeping the rest of my outfit pretty plain and simple.
Any secret sale haunts that you frequent for deals that aren't super mainstream yet? I like shopping at Farfetch sales for interesting designer/brand pieces; since the sources come from different counties/stores, sometimes you can find a really good deal. I know you mentioned that aren't super mainstream but TheOutnet and Yoox are also two sites I frequent for deals as well. The secret is to find promo codes to save additionally where possible.
What is one thing people would be surprised to know about you? Despite what you see from photos, I am an introvert. I am usually on the calmer, reserved side. And ironically don't like being the centre of attention, which can also be my crutch. Posing and looking directly into a camera is not my forte; I am most comfortable behind the lens, but providing directions for my husband to point-and-shoot photos of me took some getting used to–actually, it's still awkward.
Flats of heels? Flats for traveling, heels for everything else.
Favorite social media outlet? Instagram, of course! Twitter is a close contender.
Looks like you are in Canada; and favorite shops or restos? I am from Toronto but relocated to Singapore two years ago, and now recently to New York City. Since I love pasta, may I recommend one hot spot from each of these cities?
Toronto- Buca on King Street is a local's favourite.
Singapore- Osteria Mozza inside the Shoppes Marina Bay Sands.
Manhattan- Angelo's on Broadway and 54th and Eataly on 5th Avenue and 24th; they are both very different in terms of vibes but both equally good nonetheless.
All your handles? @msyoleecom for Instagram, Twitter, Google+, Pinterest, Snapchat, etc.
What do you love about ShopStyle Collective? I love the sale alerts on my favourited items, and the opportunities presented to me as a blogger. Definitely helped my blog get to the next level.
Thanks so much for participating, Yvette! If you want to be featured or have a blogger pal in mind to be featured, email me thier name, URL, and why they should be featured on the next Blogger Spotlight at charris@popsugar.com.