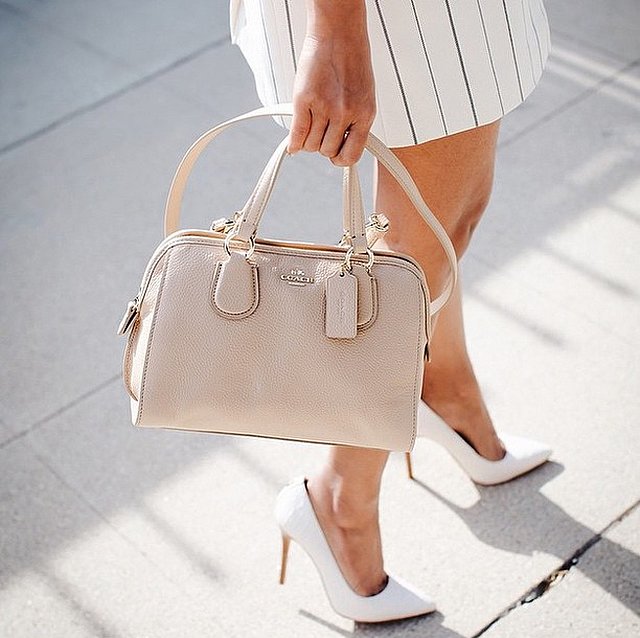 Hey ShopStyle Collective Community! It's Friday (woohoo!). Last week we started a new series where we gave you a rundown on blogger happenings you NEEDED to know about– so you could create content surrounding them and inform your readers of trends influenced by these events. With the Summer season starting in just a few days, the events are in full effect. Check out this week's lineup and a special sale just for you!
—Glastonbury, (June 24-28): The place where Kate Moss made wellies fabulous and made every woman on earth want to wear them with cutoff shorts, an sheer sparkly top, and a belt casually slung just so. This Coachella of the UK is back for three whole days! Think about all those fab off-the-shoulder tops and dresses you can blog about . . . everyone and their mom is obsessed with this trend.
–Milan (June 20-23rd) and Paris Men's Fashion Week (June 24-28): Fresh off from London and hopping over to Milan then Paris for the week, the boys are bringing the haberdashery to town and are on the lookout for paparazzi to grab their best side. Feature these events on your blog by chatting up your favorite looks strutted so far and link to appropriate products.
—Southern Bloggers Society Conference (June 27): The belle of the blogger conference blog, quite literally. Our very own account manager, Natalie Willis, is speaking at this, so if you are around, please say hello. I already got the skinny on her outfit, and it's going to be good! Speaking of good outfits, there will be plenty at this little fete. Keep your eyes peeled on Instagram, and maybe do a roundup of your favorite fab ladies.
–Father's Day (June 21): It's Dad's day this weekend; are you ready for it? I bet your readers could use a reminder and maybe even a good old roundup of what Dad has his eye on . . . goodbye, silk tie, hello, Apple Watch.
Sales:
COACH: New styles and further reductions added to the Coach Semi-Annual Sale. Up to 50% off!
Velvet: 20% off menswear with code FATHER20; 50% off select denim styles.
Farfetch: Sale up to 40% off.
Barneys New York: Up to 60% off select items + free shipping and returns on all US orders.
Saks Fifth Avenue: Up to 60% off.
Luisa Via Roma: Up to 50% off.
Barneys Warehouse: Father's Day Sale– extra 50% off clearance, plus extra 40% off all men's. Free shipping on US orders.
Moda Operandi: Extra 10% off with code SSMO10.
Vince: Up to 60% off with free shipping. 
Parker: 25% off all dresses.
thecorner: Up to 60% off.
Bauble Bar: Up to 50% off and free shipping. 
Nordstrom: Up to 40% off. 
yoox.com: Extra 25% off.
Nine West: 25% off sandals and more.
xo, Carlina