One of the most common responses I hear about blogging is the sense of community. With common interests and a shared entrepreneurial spirit, bloggers just "get each other." We work with so many amazing bloggers so we decided to create an opportunity for bloggers to discover new friends and learn tips from each other. Our new series features a blogger and gives a glimpse into their life.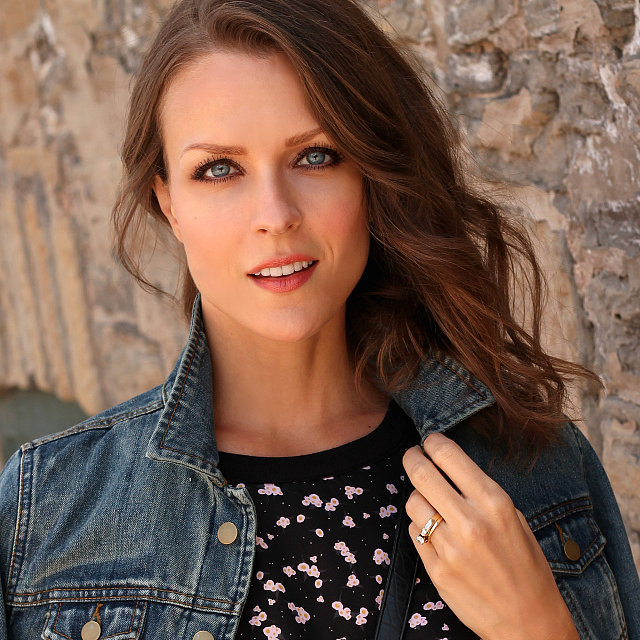 Meet Kimberly Smith of Penny Pincher Fashion. Kimberly is a stylish mom of two living in upstate New York. Her blog is focused on tips to building a wardrobe without breaking the bank.
1. What is your best blogging tip for new bloggers?
Invest in a good quality camera, be kind, stay true to yourself & always say thank you.

2. If you weren't blogging and could do anything, what would you choose?
Open a gluten-free bakery & become a Zumba instructor. 
3. Who is your go-to brand/designer?
Mango and H&M have really been impressing me this season.
4. Your best fashion advice.
Don't be a slave to trends – wear what flatters your shape & what you feel best in.  Also, find a good tailor – alterations make a HUGE difference!
5. One thing you wish you knew before you started blogging.
I wish I had been more selective with brand partnerships early on.
6. One thing people would be surprised to know about you.
I was on Season 2 of American Idol.
7. Favorite holiday tradition.
At Thanksgiving, everyone in my family gets 2 Indian corn kernels at their place setting.  At the end of the meal, we pass around a small basket and each person places their kernels in the basket & shares two things they are the most thankful for that year.