We want to know more about you! If you've poked around your ShopSense account recently, you may have noticed a couple changes. Our account page is now updated to include your social handles and blog reach! Keeping your information updated helps us find you and promote you on social media, and provide you with the best opportunities. It's important that your information you enter is accurate and complete!
Enter your information by following these steps:
1. Login to your ShopSense account.
2. Click on the menu button on the top left hand side.
3. Scroll down to your username and click.
4. Fill out your social media handles and blog reach numbers (exclude any commas).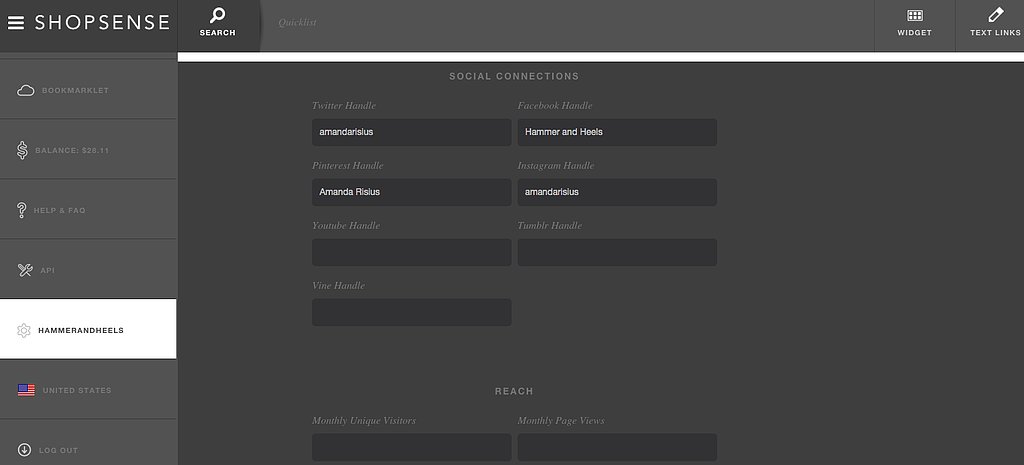 You are all set!