One of the most common responses I hear about blogging is the sense of community. With common interests and a shared entrepreneurial spirit, bloggers just "get each other." We work with so many amazing bloggers so we decided to create an opportunity for bloggers to discover new friends and learn tips from each other. Our new series features a blogger and gives a glipse into her life and how she's made it a success.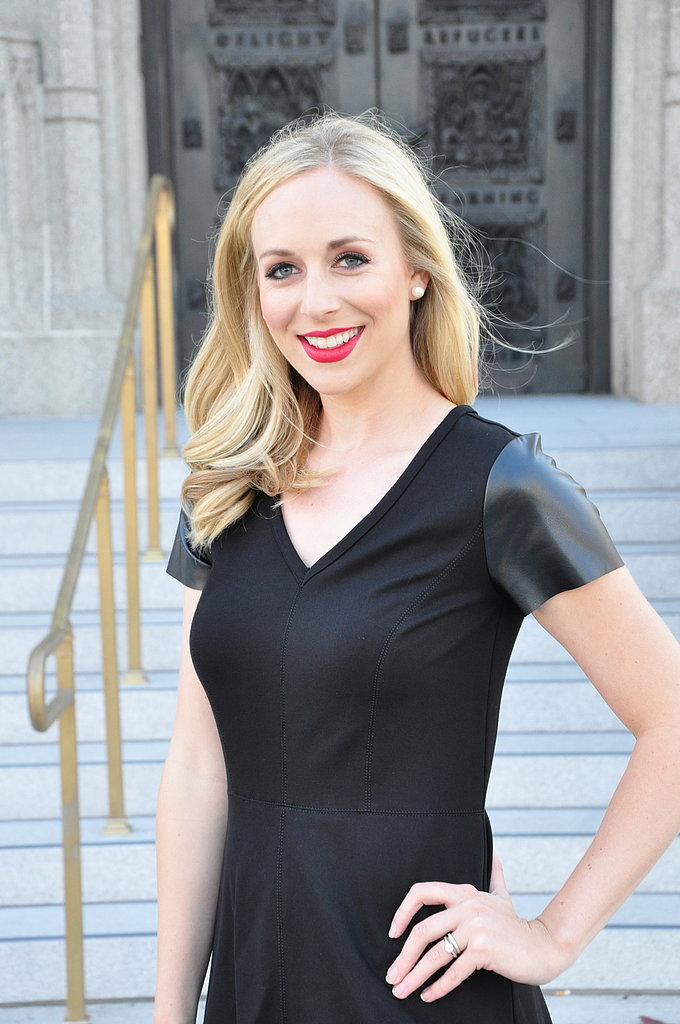 Meet Caroline Curran of Perfect 10 SF! Caroline so fittingly named her blog after her large feet. She was fed up with the struggle of finding cute shoes in size 10 and figured there had to be other girls out there with the same problem. In April Perfect 10 SF was born! Caroline blogs about her love for fashion, culture, and her favorite spots in San Francisco.
What is your best blogging tip for new bloggers?
Before starting a blog, I truly believe that you should step back and really embrace the creative process. Think about the title, the content, the posts, and the aesthetic. Also, really take some time to reflect on why you want to start a blog. It's a lot of hard work and if you remember what motivates you then it will help you during those times when you feel stuck.
If you weren't blogging and could do anything, what would you choose?
Hmmmm….If I could do anything?! I'd travel. Or start my shoe line.
Who is your go-to brand/designer?
M go-to brand for everyday wear is J.Crew, Alexander Wang, Gap, and now the new Banana Republic with Marissa Webb at the helm. For shoes it would have to be Isabel Marant, Karl Lagerfeld, and Paul Andrew. For local designers it's definitely J'Amy Tarr.
Your best fashion advice.
Feel great and wear a smile– you'll always look better. My fashion advice would be to also dress for the weather. There's nothing sillier than forcing a look and being freezing. Finally, pick your shoes first then pick out your ensemble.
One thing you wish you knew before you started blogging.
There was SO much I wish I knew. But my desire to constantly learn more and turn Perfect 10 SF into a business has propelled me to seek out information and, as a result, I have learned so much. The main thing I wish I knew was how hard it was going to be to keep my calendar organized. I'm always running around, trying to not be late to appointments!
One thing people would be surprised to know about you.
There are quite a few things people would be surprised to know about me! First, that Perfect 10 is named after my big, size 10 foot! I'm the middle of five children, I have my real estate license, and I won the state championship in basketball my senior year of high school. I hold the state record for rebounds in a game in California. Probably the most surprising is how goofy I am!