"Fast" and "easy" likely aren't the words that bloggers would use to describe their work, but the ShopSense team has set about to change that with the introduction of the new ShopSense tools! From grabbing affiliatized product links in a flash to building beautiful widgets in a few clicks, these tools are designed to aid you in creating monetized content in a fraction of the time it took before. Less time to generate links and widgets means more time to create great content!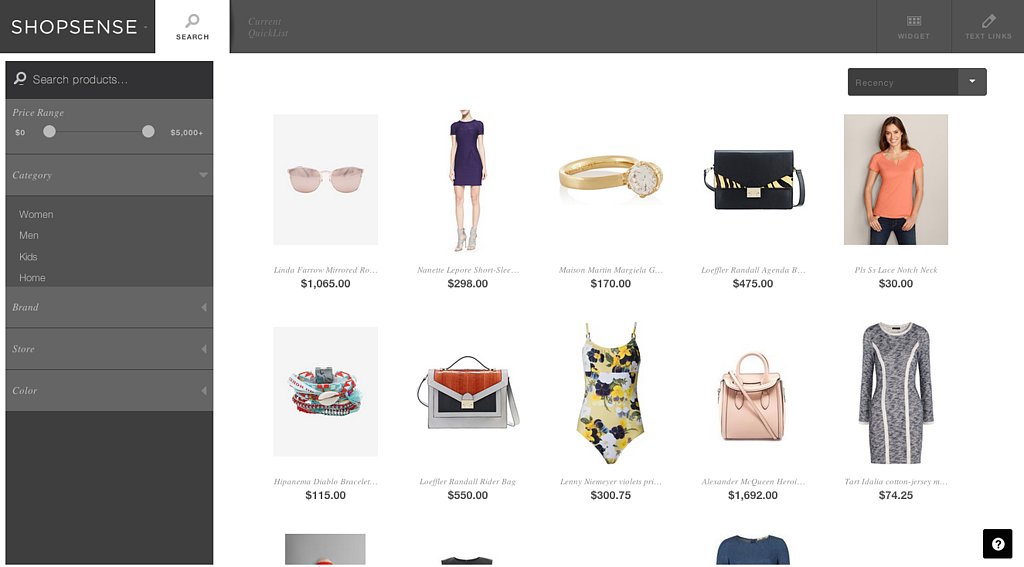 Find them fast
Now with all ShopStyle's search capabilities built into the ShopSense app, finding items for your posts is easier than ever before. Searching for the most popular lipsticks or boyfriend jeans under $100? They're right at your fingertips with the new ShopSense search!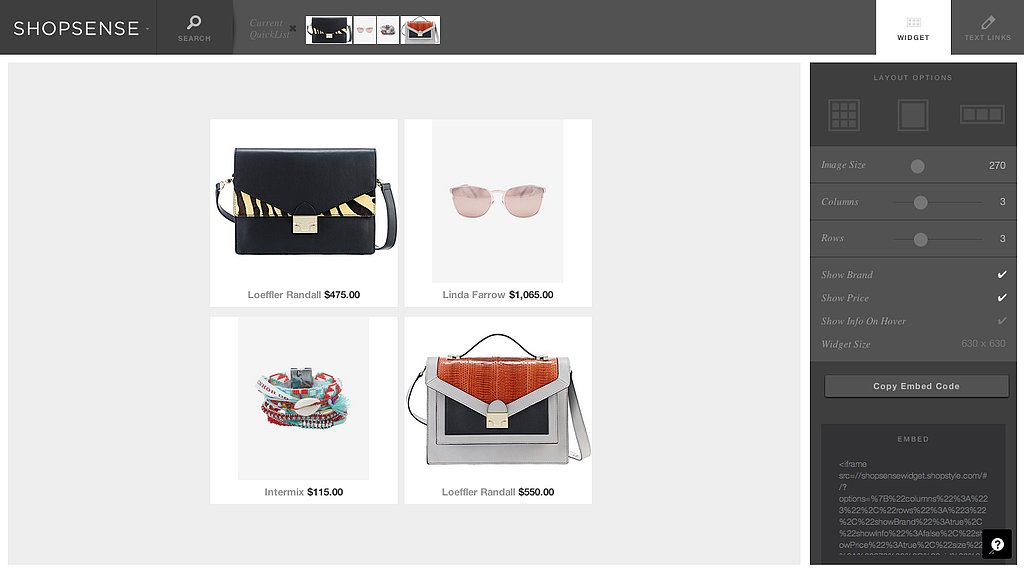 Make it interactive
Adding dynamic, shoppable content to your blog is a breeze with the new Widget tool. Customize the appearance and functionality of your widgets in just seconds!
We've seen so many creative uses for the new widget tool already! Check out a few examples here and here.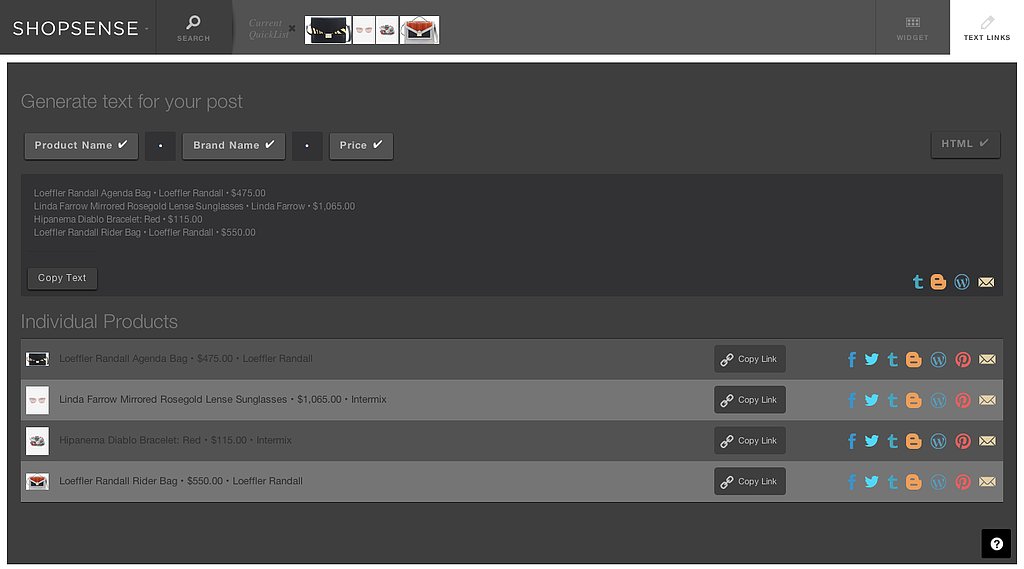 Link it in a click
Gone are the days when linking products in your posts took hours. With the Text Links tool, generating a block of preaffiliatized, prehyperlinked text links is as easy as creating a Quicklist of the products you want to share. Really — that's all!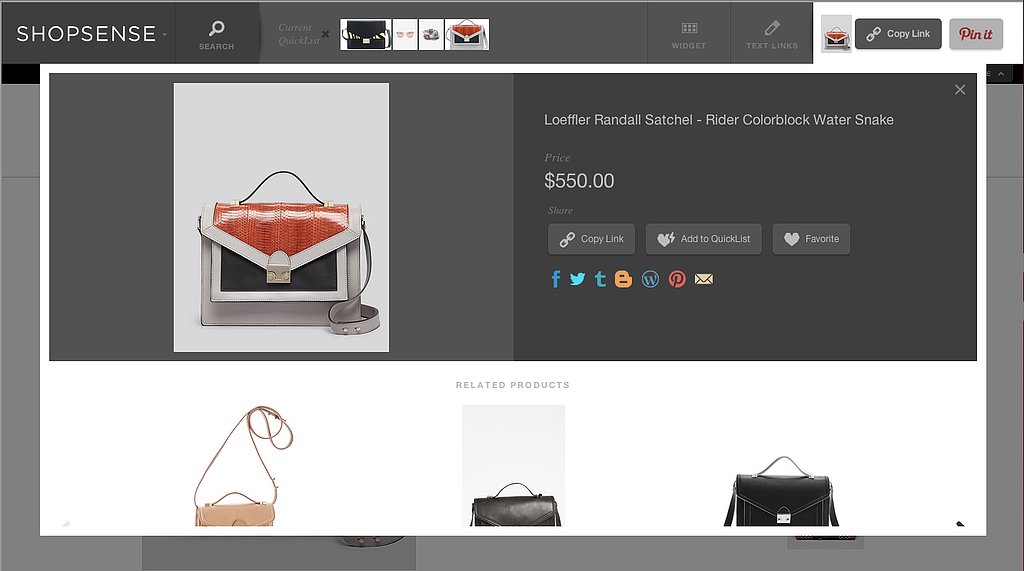 Grab a link from anywhere
The ShopSense Bookmarklet is poised to be your BFF. Grab an affiliatized link, add a product to your Quicklist, and pin, tweet, or post on Facebook or Tumblr a product from any participating retailer's site in a click.
Our goal with these new tools is to support you in doing more of what you love in less time, so we want to hear from you! What would take these new features to the next level? Is anything missing? This is just the beginning. 🙂
Shoot us a note at shopsense@shopstyle.com with any feedback, questions, or requests!
xo,
The ShopSense team